Proven and backed by science
How To Manifest 5,000x Faster With Your Intention Point
Has this ever happened to you?
You start working hard to get what you want…
Things go great for a while, but then something goes wrong…
And you end up with even less than you started with?
But what if I told you one silly little mistake you're making was the hidden root of all your failures?
And that there's a simple, scientific solution to reverse this mistake, allowing you to become one of those lucky people who get everything they've ever wanted and more?
That you can make up for lost time and have the life you really want without starting over?
And get to see real-life results in your finances and relationships immediately?
Believe it or not, it's 100% true. And there's proof.
After 15 years of working with thousands of incredible people as a Law of Attraction specialist…
I've watched this sneaky little mistake become the number one thing blocking anyone from spiritual, physical, and romantic abundance.
Once you fix this, you'll:
Feel yourself manifest your desires 5,000 times faster than you can right now.
You'll feel so much grace, power, and magnetism that you can literally have anything you want in life.
Even during a pandemic…
Even during an economic disaster…
And even when it feels like the world is against you and the walls are crashing down.
You'll know, without question, that everything your heart desires can still be yours.
I want to share with you a scientific breakthrough…
One that fixes this sneaky little mistake instantly.
And share real stories from real people who've fixed this mistake and went on to have the life they really want, all from seemingly "impossible" situations, and how you too can improve your circumstances almost overnight.
Because no matter how bad your situation feels right now…
Even if you're terrified you're going to lose it all…
Even if you've lost all hope that you'll ever be happy again…
And even if nothing else has ever worked for you before.
It doesn't matter.
Because the moment you fix this one little mistake, it feels like opening the floodgates of positivity and abundance…
Allowing the Universe to unleash a rushing river of peace, love, happiness, freedom, and miracles into your life.
So you wake up smiling, feeling like you've won the lottery every day.
So what is this mistake?
In short, it's the equivalent of talking to the Universe in a language it doesn't understand.
It's like shouting your desires into an empty room where no one can hear you.
The worst part? When you make this mistake…
You THINK you're doing it right!
But you're really just making it harder on yourself.
So you try harder, and the more you try, the more you push everything you want away.
It's something my colleagues have grown to call…
"The Poverty Mistake."
In fact, you might even be making this mistake right now without even knowing it.
It could be pushing away the life of your dreams at this very moment.
It's not your fault that you've been making this mistake
It's so common that almost everyone who tries the Law of Attraction makes it.
The good news?
You can fix this mistake quickly.
And when you do, you'll reclaim the positive energy you had when you were young.
Back when you were filled with exciting dreams about your future.
Back when you felt healthy and alive.
Back when you first fell in love.
Back when you didn't have to worry about your bank account.
It's not a fantasy.
This is hard science applied to real life.
And the results are being raved about throughout the personal development world.
You're going to discover a simple technique proven by researchers from the Heart Math Institute to fix this mistake forever so you can start manifesting the life you really want 5,000x faster than you are today.
So, how is this fixed in real life?
I'd like you to meet my daughter, Olivia.
If you met her in person, I bet you'd hit it off right away because she's smart and very friendly.
But for some strange reason – maybe as a way to rebel against her mother – she never took the idea of manifesting seriously.
Olivia has always been a hard worker, and her work ethic got her all the way through nursing school – even while raising her own daughter.
One night, I got a call right when I was ready to turn in for the night.
It was Olivia.
I heard it right away. The quiver in her voice. The shortness of her breath.
"Come over sweetie." I urged.
I rushed out of bed and put on my robe.
15 minutes later she was at my door.
Her face was red and tears fell down her cheeks.
Something was terribly wrong.
She told me about her job.
6 months ago she was on top of the world.
She had just been promoted to upper management in the hospital she worked at for the last 3 years.
Family life was good. Marriage was good.
6 months later, something happens that every employee dreads.
Rumors started that they were laying people off.
The tone changed in the office. People stopped smiling at each other. You could hear a pin drop down the office hallway.
Suddenly there was a round of layoffs. Mostly lower-level positions.
This scared her because she knew positions like hers were next.
And she was new. Other managers have had that position for longer than she'd worked there.
One day she was walking by HR and saw her name on the whiteboard.
She panicked and asked her friend in HR about it.
They started together and became close so she thought she could trust her.
She told her everything would be fine. Not knowing she was just telling her what she wanted to hear.
The next day, she arrived at work and was called into the boss's office.
That's when she was told the news.
They had to let her go.
That was the same day she showed up crying at my door.
I took a sip of my tea and held her hand.
"Mum, it's just not fair. I thought I could do anything I put my mind to. And I put my mind to this 100%."
In that moment I realized that Olivia was making the same mistake that I've seen countless people make.
The Poverty Mistake.
The mistake of relying ONLY on your mind to get what you want.
"Honey yes, you have to put your mind to it. But there's something else you have to put into it that's even more important."
I reached out and put my hand on her chest.
"You have to use your heart."
"But how?" She cried.
I smiled. "You use your Intention Point."
"Oh come on mum. You mean that woo-woo stuff you teach?" she scoffed…
"Wait right here." I said.
I went to my office and shut the door.
I shuffled through my desk and pulled out a notepad.
Written on it was a simple 3-minute ritual that I knew would do the trick.
"Here. Do this each night before bed for the next week. It's easy and there's nothing woo-woo about it. It just takes 3 minutes. Can't hurt right?"
She agreed, as she rolled her eyes.
It was good to see her smile again.
Olivia went home and did the ritual each night before bed.
That's when something miraculous happened.
I got another call a week later.
It was Olivia again, but this time she was beaming with joy.
"Mum, you'll never believe this!"
She came over right away to tell me the news.
It turns out, Olivia got a call out of the blue.
It was from a recruiter at a major hospital.
He said they recently found out she was a free agent and they were looking for someone exactly like her.
They interviewed her right away and she was hired!
She was offered a higher salary than she had before with fewer hours. The commute was shorter.
And the best part – she had 4 weeks of paid vacation a year. Twice what her old job gave her.
"I knew everything would work out. It always does when you put your heart into it."
"Ok Mum – fine." She smirked, rolling her eyes again.
"I guess your woo-woo stuff really does work."
We both laughed and I gave her a big hug.
Since then, she's never been happier.
She loves her job… She has more time for herself… And her family absolutely loves the vacations they plan.
And to think, it all started with a 3-minute ritual to activate her Intention Point.
Now, if you've been going through something like my daughter Olivia, please understand it's not your fault.
You didn't know that manifesting from your mind alone was such a big mistake.
No one ever showed you how to put your heart into getting what you want.
And that it all comes down to your Intention Point.
By now you're probably wondering what exactly is your intention point?
Well, it's like… the manifesting circuit board that connects your heart and mind.
In other words, it's the gatekeeper between merely wanting something and having it manifest in your life.
But it's so much deeper than that.
You see, the Universe cannot help but to bring you what you want when you use your Intention Point.
To some extent, you might get ahead by working hard, but it takes so much time and energy.
No amount of effort can manifest your desires as quickly as your Intention Point can.
Now pay close attention as this is very important to know…
When your heart believes you can have something, it manifests with an electromagnetic power 5,000 times stronger than your brain.
This is proven science backed by credible research.
In 2003, Dr. Rollin McCraty at the HeartMath Institute used an EKG machine (and other heart monitors) to measure the electromagnetic strength of brain waves versus heart waves.
He discovered that
The heart produces a magnetic field that's about 5,000 times more powerful than the brain.
In other words, one single day of manifesting from the heart is just as powerful as 5,000 days of mental effort.
This is why your Intention Point is so important.
When you use it, you tap into the powerful magnetic energy of your heart, and connect it with the desires of your mind.
Then, when you set your intention to manifest what you want, it becomes an undeniable request that the Universe can't ignore.
You feel it. The people around you feel it.
Even complete strangers are drawn to you and compelled to bring you opportunities because your vibration is high.
That's what happened when Olivia activated her intention point.
That simple shift inside put her heart energy behind her intention that things will be OK, and she'll find something better.
And it not only happened, but it happened in only one week.
It was also a real eye-opener for me.
I was so grateful to see my secret discovery change my own daughter's life. It awakened my passion for the Law of Attraction on a whole new level.
It made me realize how much the world has changed since the pandemic.
And how so many people are suffering in new and painful ways.
So I locked myself in my office and went to work so I could share my Intention Point techniques for the post-pandemic world.
Then, not long ago, I started sharing these techniques with a small handful of people, some who'd never tried the Law of Attraction before.
I told them Olivia's story and taught them how to use their Intention Point.
Before long, their results were astonishing.
Each person quickly went from trying too hard (and struggling) to attracting the opportunities they were hoping for.
They were life-changing!
The more people I showed the Intention Point to, the more I realized how powerful it is and how many lives it could change.
For the past few months, I've taught these techniques to people going through as many different life situations as you can imagine.
Whether it was losing a job… getting a divorce… or going flat broke and homeless.
The real-life success stories I've seen are endless and inspiring.
People who had almost given up hope after losing so muchnow had gotten back everything they lost and more.
Like Sarah… a single mother of two, who went from nearly filing bankruptcy to becoming completely debt free in under 6 months!
And Ken, a recently divorced gentleman who thought he was too old to find love. Within just a few WEEKS of using his Intention Point, Ken met a gorgeous woman his age who can't get enough of him!
Then there was Margaret, who was grinding her teeth at night because she lost her home. Using her Intention Point, she found a great new home in less than 6 days!
Check out some of the comments from people in our community as a result of completing Origins Reborn
Results from other Origins Reborn students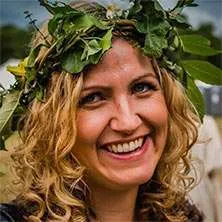 Origins has been truly remarkable. From the 1st page I knew that this was what I have been looking for my whole adult life. The way the content of the book was written made me feel as if it was meant for me personally. The hints, little tips relating to how important it is to take advantage of life's situations made perfect sense. I have now been using the book as my guide daily and I know that by continuing to follow these helpful suggestions each and every day, my life will continue to be filled with abundance. I love it! Thank you so much!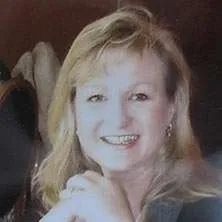 Very inspirational. Using the audio book alongside the daily affirmations has truly changed my outlook. I've managed to let go of my resentment for a currently bad life situation (bad workplace accident) and instead refocus my energy on creating a new bright future for myself. Wishing you & the team many thanks for the inspirational teachings and links that further improve my understanding of the Law of Attraction.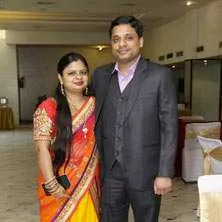 I know have a clear understanding of the Law of Attraction. Its application is becoming more simple now. I am more happy and positive in my thoughts than I was before. I listen to it often and by listening it helps me increase my energy levels and give me confidence to perform better.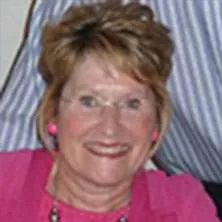 Origins e-book and audio book has helped me to concentrate better on what I want in the future. So often, due to memory issues, I lose track of what I'm doing and where I'm going. Frequent listening to the audio book, especially when I go to bed, has kept me more focused – helping me not to get so easily distracted. Thanks you so much for this wonderful opportunity.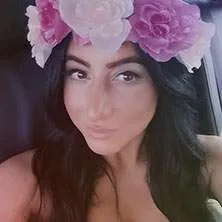 The book was very helpful and I even recommended it to a friend. I wrote down many of the strategies presented in the book and try to listen to it whenever I can in my spare time.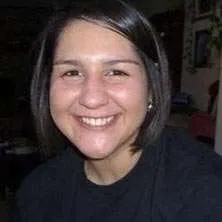 The work you've done for people like me is such a tremendous gift, and I couldn't possibly express my gratitude into a few words for you to really know how much I truly appreciate you and your products!
I love your audiobook and enjoy listening to it everywhere I go. I printed out the book to scribble notes on and truly feel like I am making progress. And the Portal Program? Oh my goodness! In love! I enjoy the short excerpts you've created and the thorough worksheets to check my progress! I just love what you've done and am very grateful to be part of it!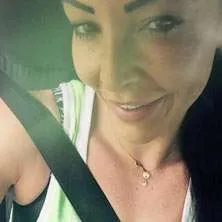 Beautiful. Gives clarity and understanding. I realise I am responsible for everything in my life and if I want to change and gain anything I work on changing the beliefs I have. Grateful. Thank you for teaching me.
And now, based on all of the amazing feedback…
I've refined and perfected every Intention Point technique, added simple steps for each one, and included tips, shortcuts and examples I've learned along the way, to create this program…
Origins Reborn: How to manifest the life you want 5,000 times faster using the secrets of your Intention Point.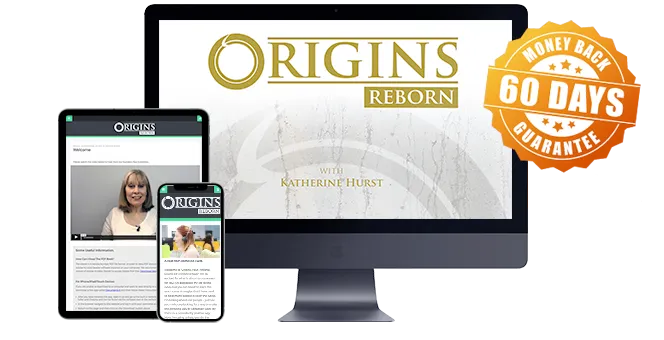 It's the first (and only) digital program of its kind that walks you step-by-step through using your Intention Point and manifesting your desires in a language that the Universe understands.
The language of your mind and heart combined.
It starts with removing what's been blocking you all this time.
For example… If you don't feel 100% worthy of making 10 times more money than you do today…
Then use the Belief Time Machine.
This simple "done for you" technique rewires your "emotional memory"…
So you can finally let go of your fears around money so you can invite new levels of wealth and prosperity into your life.
Ever feel negative and want to turn it off?
Use the Positivity Switch.
How to quickly flip negative energy around so you can stay positive even if you're angry, anxious or scared.
Next, you'll discover the Heart Rejuvenator.
A little-known fear dissolving trick that restores confidence and reduces stress in seconds.
Try this when you want to keep calm and stay in control of your feelings.
Curious what it feels like to "have it all?"
Activate the Gratitude Garden.
This simple 5-minute exercise cultivates love and appreciation in your heart…
So you experience heaven-like levels of joy and peace of mind.
This makes sure you're open to receive blessings of abundance instead of pushing them away (which might be happening now).
Always wonder what makes success look easy for others?
The Goal Getting Cheat Sheet gives you the quickest path to achieving anything you want in life, even if it seems impossible today.
You'll be shocked how short your path to success really is once you try it.
Next, I'll show you the Creative Block Bulldozer.
How to remove creative blocks fast so your heart erupts with the startling new insights you were searching for.
You'll also get the Life Purpose G.P.S.
This astonishing technique only takes 10 minutes, but reveals your true purpose in life so you can fearlessly follow your calling.
You'll be shocked at how effortless your life purpose manifests once you try this.
Next, you'll get the Dream Incubator Technique.
This one is easy to use, yet incredibly effective.
It expands your potential for wealth and abundance in three different ways so you can dream bigger than ever before and see yourself LIVING your dream without a second thought.
Do you ever feel like you're always broke?
You'll be amazed at how fast that changes with the Abundance Amplifier.
This weird "auto suggestion" technique raises the level of abundance in your life as easily as turning up the volume of your favorite song.
It does this by sharpening your intuition like a razor blade so you spot hidden opportunities that would otherwise pass you by.
This next one is my favorite…
It's called the Intention Purifier.
If you like to live by your own rules, you'll love this one.
I'll show you a powerful framework for human consciousness…
Allowing you to avoid the pitfalls of "low vibration" people …
And tap into a higher, heart-felt vibration that practically forces the Universe to fulfill your request.
This alone speeds up your manifesting efforts by 100 times or more.
Next, you'll feel stronger and more courageous than ever…
Once you discover the Personal Power Generator.
I'll show you a brand new way to help you feel supremely confident and respected by every person you meet.
Step by step, you'll charge your 3 internal "dan tien" power centers in your body, giving you a personal magnetism that draws the right people into your life automatically.
You might notice that people like you and want to help you succeed much faster…
And those who doubted you respect you instead – after you use this.
But what about those times when you slip back into a bad emotional place?
I know I've had times when I stopped feeling abundant…
Because I felt so overwhelmed and stressed…
That's why I created the Emotional Lifesaver…
Use this as a last resort to save yourself from "downward spirals" before they start.
You'll be surprised at how easy this is, and how quickly it can save you from making 'The Poverty Mistake' again.
Next, you'll raise the bar for what's possible in your life…
With the Manifestation Maximizer.
Using a simple exercise, you'll send your intention into the Universe with 5,000 times more power than you do today so it manifests 5,000 times faster.
If you've ever had trouble "feeling like you already own something" then this is for you…
Because as soon as you try it…
You'll feel a surge of love vibrate through every single cell of your body as your mind and heart align with your desires.
You'll feel so worthy, deserving, and "at one" with the Universe that you'll be wide open to receiving everything coming to you with 100% belief and zero doubt.
And as a result, you'll feel yourself draw the wealth, the health, and the unconditional love you've been waiting for into your life – and keep it there.
And that's just a tiny sample of what's inside this powerful and life-changing program.
Just imagine what's possible…
Imagine your fear and anxiety around money and love evaporate like water on a hot summer day.
Imagine your frustrations of "not having enough time" floating away like a child's balloon in the sky.
Imagine looking at your healthy bank account with a big happy smile.
Seeing your family proud of your achievements.
And finally, feeling like one of those "lucky people" that get everything they want and more.
Honestly, I can't wait for you to know what it feels like to have the Universe on your side – providing for you!
To feel worthy and deserving of the riches you receive.
To know without question that you never have to start over again, because you've finally found the hidden reason behind every failure you've had…
And to know you have fixed the Poverty Mistake for good!
My name is Katherine Hurst
Founder of the largest Law of Attraction community in the world with over 10 million followers.
Today, I'm proud and thrilled to present my breakthrough manifesting program – Trusted by millions all over the world.
Origins Reborn: How To Manifest 5,000x Faster With Your Intention Point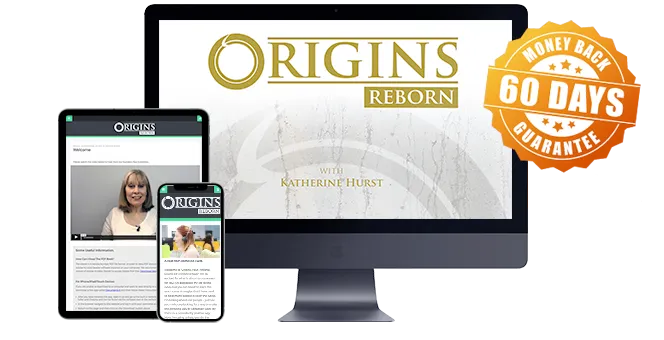 This has been designed to help you manifest no matter how many times you may have tried and failed before.
And no matter what your life looks like today.
Origins Reborn is a step-by-step system for rapid manifesting broken down into child-like simplicity.
Allowing you to absorb everything in one sitting and start seeing results right away.
Each page is packed with simple techniques that deliver life-changing results.
Just like the 3-minute ritual I gave my daughter Olivia, which is also included.
You'll also get Origins Reborn in audio AND video so you can take it with you on the go.
Here I transfer my 20 years of manifesting wisdom as you walk, exercise, drive, or simply sit back and relax.
That's right, you get the digital book, audio AND video all in one!
Plus, as my way of saying "thank you" for making it this far…
I'm also going to give you 3 special gifts – just for giving Origins Reborn a try.
First I'm going to give you a special report called The 9-5 Escape Pod: How To Live On Your Own Terms.
It's a self-made millionaire's secret black book of step-by-step money-making wisdom.
If you want to stay financially secure during uncertain times like these, this is a "must have" in your collection.
Next, you'll get Magnetic Love Mysteries Revealed: The 9 Simple Steps To Attracting Your Perfect Romantic Partner.
How to quickly and easily focus the Law of Attraction to manifest true love without feeling hopeless or alone.
This works wonders if you want to meet someone new, or if you need to reignite the love you already have.
The third gift I'm going to give you is called:
The Abundant Body Miracle.
This special report makes rejuvenating your body, fun and effortless…
Follow these easy tips…
And you'll watch yourself feeling more vibrant, healthy and alive than you've felt since you were young.
Each of these gifts are worth $39 on their own.
But today they'll be yours absolutely FREE – Just for giving Origins a try.
But that's not all!
I'm also going to give you a special "Super Gift".
Thanks to breakthroughs in video technology, you can now visualize your dreams on autopilot with nearly 10 times the results.
I want you to have this astonishing series of guided "Visualization Videos" for free.
Just turn them on, press play, and let them do the work.
First, you'll get the Connection Cleanser video so you can enhance your relationships with family and friends.
Then you'll get two Soulmate Beacon videos so you can envision your perfect romantic partner coming into your life while showering your energy field with unconditional love.
And witness what it means to find unconditional love.
Next, you'll get the Financial Wellspring video so you can learn to love money without any hang-ups.
And feel what it's like to have a windfall of cash show up in your life, just by watching.
Last but not least, you'll also receive High Vibration Health.
To infuse your body with positive energy so your immune system grows strong.
That's 5 Visionary Videos in all – a collection worth $199 and yours absolutely free!
You'll get instant and lifetime access to the complete Origins online program…
Plus the 8 incredible gifts I just mentioned…
Click the button below right now to get started…
Limited Time August Promotion
88% discount expiring soon
(CODE: May88 will be applied to cart)
Your order is backed by my 60-Day, No-Questions-Asked, 100% Satisfaction Guarantee.
At this point, you're probably wondering…
"That sounds amazing Katherine, I really want to try it, but how much is this going to cost?"
I'll answer that in a moment, but first let me ask you this…
How much is it worth to have the Universe working FOR you, and not AGAINST you?
How much would you pay to wake up one day as if your life never took a detour?
To see yourself basking in the abundant love, money and freedom that you always wished was possible?
$300?… $500?… $1000 or more?
If you were being completely honest, you'd agree it's worth AT LEAST 10 TIMES that…
To have your desires rushing into your life 5,000 times faster than before.
Which is why, when you add everything up I just showed you on a calculator…
The deal you're getting today is a serious STEAL!
The Origins Reborn program, in digital text, audio, and video format has a retail value of $199.
The 9-5 Escape Hatch … Magnetic Love Mysteries Revealed … The Abundant Body Miracle – all worth $39 each.
PLUS… the Visionary Video Collection is valued at $99 alone.
That adds up to a massive $416 in value for everything you see here.
That's the most value I've ever given!
But you won't pay anywhere NEAR that much. And here's why…
If you help me spread the word about Origins Reborn and promise to tell at least one friend about the results you get…
Then today you're NOT going to pay $416.
Not even HALF that!
You're not going to pay $200… You're not even going to pay $100.
Instead, you can get the entire Origins Reborn package, plus all 8 special gifts…
For one low, easy payment of only $49
Limited Time August Promotion
88% discount expiring soon
(CODE: May88 will be applied to cart)
Your order is backed by my 60-Day, No-Questions-Asked, 100% Satisfaction Guarantee.
That's over $400 in life-changing value for less than a tank of gas!
Will some people take advantage of me and not tell a friend?
Sure! But I believe in abundance. And that most people are good people…
So I trust that you'll do the right thing.
Now here's the best part…
Your decision to enroll in Origins today is covered by a 100% money back guarantee I like to call – Manifest Faster Or It's Free.
Here's how it works:
Pick up Origins Reborn right now and try it for 60 days.
If you've truly tried it out and feel like this program isn't for you, simply email our friendly customer happiness team and you'll get a full refund.
No questions asked… PLUS you can keep your 8 special gifts just for giving Origins Reborn a try.
In other words, you have nothing to lose and everything to gain by trying out Origins risk-free right now.
So go ahead…
Dive into Origins Reborn and use the power of your Intention Point…
Manifest your desires 5,000 times faster and see just how quickly your life transforms.
If you are STILL not happy with the program in the next 60 days, simply contact us, and we'll hand you back every single penny.
That's how confident I am that Origins Reborn will work for you!
Click the "Add To Cart" button that's below right now.
Limited Time August Promotion
88% discount expiring soon
(CODE: May88 will be applied to cart)
Your order is backed by my 60-Day, No-Questions-Asked, 100% Satisfaction Guarantee.
When you do, you'll arrive on a "secure checkout" where you'll enter your order information so that it can be processed.
Then you'll get immediate access to log into the Origins membership area where you can instantly access Origins Reborn.
You'll be welcomed by our Law of Attraction community with open arms.
As you meet and connect with like-minded people you'll become part of a global movement larger than yourself.
You'll have 24/7 online access to the program on every device you own – your computer, tablet or smartphone.
And most importantly, you'll be on your way to positively transforming your life.
Right now, you have a very important choice to make.
A choice between two paths, each manifesting two very different lives.
Path #1: To walk away and try to fix the Poverty Mistake on your own.
You can keep feeling the way you feel, getting the results you get… and running into the same problems until you figure it out.
That would be unfortunate, but it's still a choice.
Path #2: To do what so many others have already done.
Use Origins Reborn to embrace your Intention Point and get ahead in life without working hard and wasting time.
Let me guide you to the light at the end of your tunnel.
So which path will you take?
Act now while there's still time.
Because the sad truth is this…
I see people every day who were financially destroyed by the pandemic…
Livelihoods were ruined…
Lives were completely turned upside down…
They have no idea what to do because they're stuck in their head, not living from their hearts.
In these uncertain times, it's more important than ever to access your full power to create the life you want – even if it's to make up for lost time.
Every day you don't use your Intention Point, is another disappointing day that passes you by.
So waiting one more day, is one more day too long.
You've already paid your dues.
You've struggled long enough.
You deserve to receive every bit of love, joy, wealth and happiness coming your way.
Jump on this now the price is still low, and while you're still getting all these great gifts are included – and they are free.
I am handing you the keys to high-level manifesting using the same Intention Point techniques trusted by millions of people around the world.
You're getting $416 worth of life-changing tips, techniques, and strategies for less than a night out and it's 100% risk-free.
Guaranteed to work or your money back.
You are getting the entire package at a massive discount by promising to tell one friend about your results with Origins.
One final question you should ask yourself…
Do I want to make the Poverty Mistake again?
Of course you don't want that, so please don't make it again.
That would be the most painful decision of your life.
Click the "Add To Cart" button below and get started now.
Limited Time August Promotion
88% discount expiring soon
(CODE: May88 will be applied to cart)
Your order is backed by my 60-Day, No-Questions-Asked, 100% Satisfaction Guarantee.
FAQs
How is Origins Reborn different from other programs?
+
Origins Reborn is unlike any other manifesting program available – there is no wishing on a star and 'hoping' for good fortune, this is based on proven science backed by credible research.
In 2003, Dr. Rollin McCraty conducted a study at the HeartMath Institute used an EKG machine, along with other heart monitors, to measure the electromagnetic strength of brain waves versus heart waves. It was discovered, that the heart produces a magnetic field that's about 5,000 times more powerful than the brain. This provides clarity on those times when you say: "It's like my mind wants one thing, and my heart wants something else."
Who is Katherine Hurst and why should I listen to her?
+
Katherine Hurst is not your typical guru. Nor is she one of those lucky people.
Once a struggling single mother who used to slave away at her day job just to put food on the table for her kids, desperate to change her life but only found herself back where she started each time. She promised herself to remain resilient no matter what, to turn things around at all costs. 20 years ago, Katherine discovered the secrets that changed her life for the better, and has since been teaching people to manifest faster using their Intention Point.
Katherine is also the founder of the largest Law of Attraction community in the world with over 10 million followers.
How does Origins Reborn work?
+
The Origins Reborn program is delivered via TheLawOfAttraction.com membership area. To ensure the best e-learning experience, leading technology has been utilized. Simply log in – and all the teaching materials are there for you, ready when you are. The program is intuitive to use but if at any point you have questions, just contact our friendly customer happiness team and they'll be happy to help you.
How soon will I see results?
+
Although every person is different – some students have experienced powerful results almost instantly, with some others reporting results in months and even weeks too – the timefram can vary. However, what they all have in common, is resilience, belief and determination to make it a change. When the intention is truly set, when time is invested to read, learn, and be consistent, the skys the limit.
You are a powerful manifestor and you already possess the superpowers needed to manifest the life you want. Just remember that you have the choice to create results, the question is, when will you start?
What if Origins Reborn isn't for me?
+
The first thing is to contact our friendly customer happiness team so that they can understand if you have been correctly using Origins Reborn. Our experienced team are also students too – so they can lend a helpful hand where possible.
Plus, you are covered by our Manifest Faster Or It's Free guarantee. You have a full 60-day, 100% money-back guarantee and no questions asked.
Can I come back and get Origins Reborn later?
+
When you leave, there is no guarantee this will still be available when you return. This is why there are two paths to take – the first path is to walk away and try to fix the Poverty Mistake on your own, or take the second path by using Origins Reborn to embrace your Intention Point and get ahead in life without working hard and wasting time.